Jerry Sandusky, the former defensive coordinator at Penn State who faces 40 counts of sexual abuse charges against a total of eight young boys, is featured on tonight's Rock Center with Brian Williams.
The man in the middle of that university's scandal speaks to Bob Costas and admits to excerpts from the 23-page grand jury report, specifically that has has showered with youths under the care of his Second Mile charity.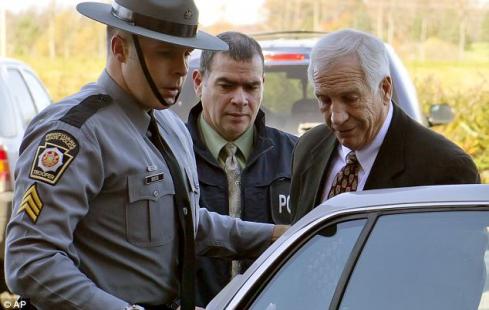 "I could say that I have done some of those things. I have horsed around with kids I have showered after workouts. I have hugged them and I have touched their legs without intent of sexual contact," said Sandusky.
Asked about the allegations of abuse, however, Sandusky said "I am innocent" and asked whether or not he's a pedophile, the ex-coach simply said: "No."
Sandusky is free on $100,000 bail. The grand jury report cites charges that date back to 1994 and includes incidents with boys in hotels room, at Sandusky's home and on the Penn State campus. Two witnesses - a janitor in 2000 and an assistant coach in 2002 - say they saw Sandusky pinning a boy against a bathroom wall and having anal sex with him.
For not reporting his knowledge of sexual misconduct by Sandusky, coach Joe Paterno was fired by Penn State last week.
[Photo: Associated Press]
Source: http://www.thehollywoodgossip.com/2011/11/jerry-sandusky-admits-to-showering-with-boys-rejects-pedophile-l/
gmail app gmail app phentermine port of oakland grand theft auto 5 grand theft auto 5 kris jenner